12CBKD120082-005465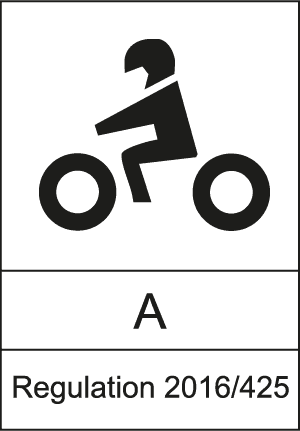 Technical informations

•Frontal opening with coated zip and side opening with zip and snap button. Neck in knitted elastic fabric. Drawstring at the bottom. Cuff with internal gaiter and adjustable velcro fastening covered in embossed rubberized plastic. The frontal central pocket is also an air intake with outlet positioned at the back. Two frontal hidden pockets with zip and an internal document pocket.
•Sizes: S/3XL
•Composition: 100% Double-layer water-repellent nylon.
•Elbow and shoulder Protectors: EN 1621-1 - liv.2.
•Water Resistance: Water Column 10K (JIS Standard).
•Suitable for elbow and shoulder protections (included), back protections (not included).
Downloads